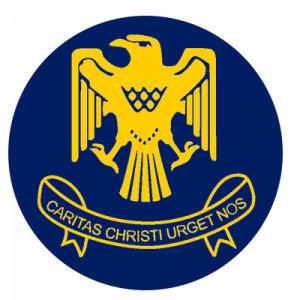 Year 10 Art
10ART
Course Description
Teacher in Charge: Ms F. Greenwood
This is a broad-based theoretical and practical course, which involves students in drawing, design, painting, printmaking and/or three-dimensional work.

What skills will I learn?
Students will gain an understanding of contemporary artists and their working methods. The aim of the course is to develop perceptual, imaginative, technical and critical skills through the making and analysing of art works.

Assessment
Credits:Nil. Short and long Practical projects
---
Faculties:
---
Pathway
Career Pathways
Animator/Digital Artist, Advertising Specialist, Survey Technician, Aeroplane Pilot, Agricultural Technician, Product Assembler, Art Director (Film, Television or Stage), Historian, Heavy Truck Driver, Artist, Artistic Director, Auctioneer, Collision Repair Technician, Automotive Electrician, Automotive Technician, Baker, Bartender, Biomedical Engineer, Metal Worker, Tattoo Artist, Fabrication Engineer, Deckhand, Earthmoving Machine Operator, Bus Driver, Entertainer, Buyer, Surveyor, Clinical Physiologist, Caretaker, Midwife, Chef, Science Technician, Emergency Management Officer, Civil Engineer, Coachbuilder/Trimmer, Graphic Designer, Conservator, Crane Operator, Make-up Artist, Curator, Customs Officer, Director (Film, Television, Radio or Stage), Visual Merchandiser, Electronics Trades Worker, Driller, Early Childhood Teacher, Geologist, Engineering Machinist, Exhibition and Collections Technician, Welder, Media Producer, Professional Sportsperson, Forklift Operator, Game Developer, Geophysicist, Hairdresser/Barber, Industrial Spray Painter, Radiation Therapist, Printer, Recycler/Dismantler, Valuer
Contributions and Equipment/Stationery
$25. Pencils 2B-4B, Easer, Coloured pencils.
---
Pathway Tags
advertising art director, comic book creator, graphic artist, primary teacher, advertising commercial director, comic strip artist, graphic designer, print maker, advertising copy writer, computer graphics designer, greeting card designer, properties artist, advertising creative director, conservator, guide, publicity director, advertising illustrator, corporate designer, hair stylist, puppet maker, advertising photographer, costume designer, haute couturier, renderer, aerial photographer, court artist, illustration agent, researcher, animation director, crafts artisan, illustrator-freelance, restorer, animator (digital/traditional), creative director-advertising, industrial designer, salesperson, antique restorer, curator, industrial photographer, scenic designer, architect, cutter & editor, interior decorator, scientific illustrator, architectural illustrator, dark room technician, interior designer, sculptor, architectural technologist, dentist, jeweler, serigrapher, art auctioneer, design consultant
---