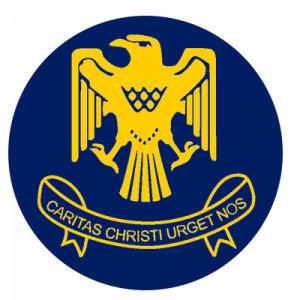 Level 1 Geography
11GEO
Course Description
Teacher in Charge: Ms A. Newman
Recommended Prior Learning
Results from Year 10 will used to assess capability for external assessment
---
Geography is the study of the environment around us. We look at aspects of physical, human and environmental geography, developing an understanding of the interactions that occur between the cultural and natural environment.
We will be learning about:
How New Zealand is on a plate boundary, and what that means for us as New Zealanders, looking specifically at the Christchurch earthquake.
We will be learning how to use GIS (Geographic Information Systems - Google Earth and ARCGIS software), an integral part of geography in today's technological world, applying our learnt knowledge of plate tectonics in a real world scenario.
Understanding processes in the real world, as the use of plastic and the impact of single use plastics in the world has become a global issue at Level 1 you will be will be conducting fieldwork in the Coromandel looking at the impact of plastics and tourism on Cathedral Cove and Hot Water beach, possibly an overnight trip. Is the global plastic issue being felt on New Zealand's beaches?
You will be looking at the global and local issues of plastics in our oceans and how it is affecting our fisheries, and therefore our health.
---
Faculties:
---
Pathway
Contributions and Equipment/Stationery
$50 for Workbook and course materials.
2B8 exercise book, Blue or Black pens, Ruler, Highlighters, Refill, Clearfile.
Pencils, protractor, Colouring pencils.
There will be costs involved with the fieldtrip to Cathedral Cove.
---
Pathway Tags
Urban/Regional Planner, Immigration Officer, Intelligence Officer, Construction and Infrastructure, Geospatial Specialist, Survey Technician, Surveyor, Secondary School Teacher, Tertiary Lecturer, Geologist, Meteorologist, Travel Agent/Adviser, Historian, Retail Manager, Actor, Art Director (Film/Television/Stage), Artistic Director, Translator, Archivist, Conservator, Curator, Librarian, Library Assistant, Author, Journalist, Elected Government Representative, Policy Analyst, Barrister, Judge, Legal Executive, Solicitor, Records Adviser, Retail and Personal Services, Town Planner, Teaching, Demographer, Tourist Operator, Tourism Industry, Archaeologist, Anthropologist, Resource Management, Diplomat, Sociologist, Film maker, Lawyer, Social Work, Possible future careers: Urban/Environmental/Regional/Town Planner, Construction and Infrastructure.
---
Related Videos
https://www.youtube.com/watch?v=https://www.youtube.com/embed/rDwGLiBtWlI?rel=0&showinfo=0
Useful Links