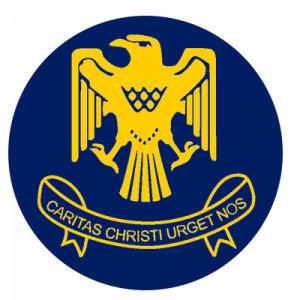 Level 2 Spanish
12SPA
Course Description
Teacher in Charge:
Recommended Prior Learning
For native speakers - none. Native speakers of Spanish may enter Year 12 Spanish WITHOUT having taken Spanish as a subject at St. John's. Admission to Year 12 Spanish for these students will be done at the discretion of Miss Priestley and the Year 11 Dean.
---
Year 12 Spanish focuses very much on enabling students to build upon their existing knowledge of senior Spanish with a view to varying their language depending on the context of the situation. They will be able to express and justify their opinions and challenge the views of other speakers. Students will also be more confident when engaging in longer conversations and writing extended and more complex texts. Students will be able to offer more complex opinions on a range of topics, in greater depth. Students will learn to discuss matters such as societal problems, religious festivals in Spain and Latin America, and politics.

The credits on offer are well-balanced between internal and external standards and across the four main language disciplines of reading, writing, speaking and listening; in Year 12 we also incorporate the skills of viewing and performing. Learning a language has many benefits, including improved communication skills, travel opportunities, employment prospects and the ability to enjoy a whole new world of information and entertainment through books, movies, music and websites.
Year 12 Spanish can lead all the way through to Year 13 where it is a University approved subject.
---
Faculties:
---
Pathway
Contributions and Equipment/Stationery
$30 subscription to Education Perfect (Spanish)

1 1952013 OfficeMax Pink Text Highlighter
Chisel Tip
1 1951998 OfficeMax Green Text Highlighter
Chisel Tip
1 2204320 Warwick 1B5 Exercise Book 7mm
Ruled 40 Leaves
1 2202336 OfficeMax A4 Display Book 20
Pocket Red
---
Pathway Tags
Interpreter, Translator, Teacher, Travel (social and in employment)
---