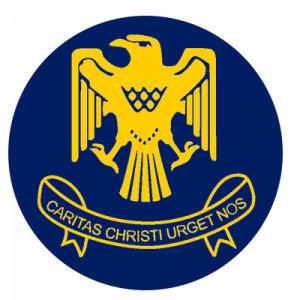 Level 3 Art Painting
13ARP
Course Description
Teacher in Charge: Ms F. Greenwood
Level 3 Art Painting
Painting, Design and Photography are offered as separate Level 3 subjects. Students are advised to select no more than two of these subjects. Methodical study during the year focusing on generating ideas, analysing and regenerating ideas, will lead to an in-depth exploration and extension into the making of original artworks. Students are expected to be able to work independently and with guidance from teaching staff.
---
Faculties:
---
Career Pathways
Animator/Digital Artist, Advertising Specialist, Survey Technician, Aeroplane Pilot, Agricultural Technician, Product Assembler, Art Director (Film, Television or Stage), Historian, Heavy Truck Driver, Artist, Artistic Director, Auctioneer, Collision Repair Technician, Automotive Electrician, Automotive Technician, Baker, Bartender, Biomedical Engineer, Metal Worker, Tattoo Artist, Fabrication Engineer, Deckhand, Earthmoving Machine Operator, Bus Driver, Entertainer, Buyer, Surveyor, Clinical Physiologist, Caretaker, Midwife, Chef, Science Technician, Emergency Management Officer, Civil Engineer, Coachbuilder/Trimmer, Graphic Designer, Conservator, Crane Operator, Make-up Artist, Curator, Customs Officer, Director (Film, Television, Radio or Stage), Visual Merchandiser, Electronics Trades Worker, Driller, Early Childhood Teacher, Geologist, Engineering Machinist, Exhibition and Collections Technician, Welder, Media Producer, Professional Sportsperson, Forklift Operator, Game Developer, Geophysicist, Hairdresser/Barber, Industrial Spray Painter, Radiation Therapist, Printer, Recycler/Dismantler, Valuer
Contributions and Equipment/Stationery
$60. Pencils 2B-6B, Easer.
---
Pathway Tags
advertising art director, comic book creator, graphic artist, primary teacher, advertising commercial director, comic strip artist, graphic designer, print maker, advertising copy writer, computer graphics designer, greeting card designer, properties artist, advertising creative director, conservator, guide, publicity director, advertising illustrator, corporate designer, hair stylist, puppet maker, advertising photographer, costume designer, haute couturier, renderer, aerial photographer, court artist, illustration agent, researcher, animation director, crafts artisan, illustrator-freelance, restorer, animator (digital/traditional), creative director-advertising, industrial designer, salesperson, antique restorer, curator, industrial photographer, scenic designer, architect, cutter & editor, interior decorator, scientific illustrator, architectural illustrator, dark room technician, interior designer, sculptor, architectural technologist, dentist, jeweler, serigrapher, art auctioneer, design consultant
---