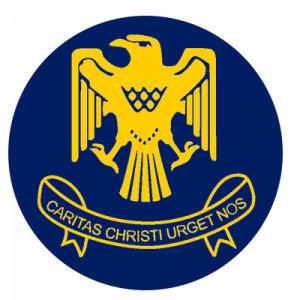 Level 3 Design & Visual Communication
13DVC
Course Description
Teacher in Charge: Mr T. Mitchell
Recommended Prior Learning
12 Level 2 NCEA graphics credits or by negotiation with HOF
---
The emphasis of this course is on the individual solution of product and system design problems covering such areas as Architectural and Environmental, Engineering and Technology, Media and Technical Illustrations.
There are no exams associated with this subject. All work for NCEA is either internally assessed, (teacher) or externally moderated.
---
Faculties:
---
Career Pathways
Mining Engineer, Copywriter, Aeronautical Engineer, Mechanical Engineering Technician, Business Analyst, Patternmaker, Statistician, Architect, Architectural Technician, Art Director (Film, Television or Stage), Electronics Engineer, Baker, Tailor/Dressmaker, Chemical Engineer, Biomedical Engineer, Boat Builder, Naval Architect, Mechanical Engineer, Electrical Engineer, Urban/Regional Planner, Civil Engineer, Civil Engineering Technician/Draughtsperson, Fashion Designer, Graphic Designer, Interior Designer, Telecommunications Engineer, Industrial Designer, Jeweller, Technical Writer, Graphic Pre-press Worker, Dietitian, Electrical Engineering Technician, Environmental Engineer, Florist, Game Developer, Landscape Architect, Landscaper, Scaffolder, Signmaker, User Experience Designer, Test Analyst, Network Administrator, Security Consultant, Garment Technician
Contributions and Equipment/Stationery
$15

Year Thirteen DVC Stationery List
Qty OfficeMax Code Description
3 2803615 A3 Warwick 17C9U Drawing Pad Refill 110gsm
2 1022598 Staedtler Traditional Graphite 2H pencil
1 1022849 Staedtler Traditional Graphite HB pencil
1 1022563 Staedtler Traditional Graphite 2B pencil
1 2899604 30cm Clear Plastic Ruler
1 2802449 Eraser
1 12822520 A3 Art Carry Bag (recommended)
1 2800373 Clear File A3 refillable display book
---
Pathway Tags
Design, Architecture, Engineering, Graphic Art, Graphic Designer, Computer Graphics, Building Industry, Boat Building – Design and Construction, Landscape industry, All the Trades.
---