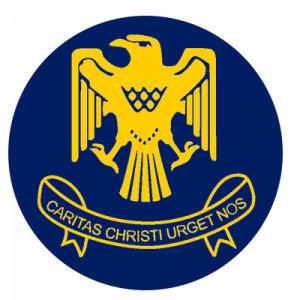 Level 3 History
13HIS
Course Description
Teacher in Charge: Mr S. Cullen-Wright
Recommended Prior Learning
14 Credits in Level 2 external English or History or approval from the HOF.
---
This course is designed for students wanting to go to university and will be useful in whichever subjects at university students may be interested in. It has a lot of literacy reading and writing credits and so is a viable choice for those looking for alternative literacy credits.

The skills developed include, critical source interpretation, persuasive argument and evaluation. Critical source interpretation involves interpreting a range of sources, what are they saying? How useful is the source and how reliable or useful is it? This develops your ability to understand the world as it is rather than how others say it is. Persuasive argument. This is the ability to convince others with well articulated ideas explained well and backed up with comprehensive evidence. Evaluation. History also gives you the skills to analyse perspectives and ideas to evaluate their comparative validity and usefulness, which has a number of real-world applications. Student feedback has helped choose and develop topics the boys enjoy, such as the invasion of the Waikato. The biggest battles in New Zealand took place in our backyard and we regularly visit the Waikato University Library (with whom we have developed a great relationship with over the years) and actually go to the battle sites to investigate.
---
Faculties:
---
Contributions and Equipment/Stationery
$55 For Term 1 Field Trip
2B8 exercise book, Blue or Black pens, Ruler, Highlighters, Refill, Clearfile.
---
Pathway Tags
Urban/Regional Planner, Immigration Officer, Intelligence Officer, Construction and Infrastructure, Geospatial Specialist, Survey Technician, Surveyor, Secondary School Teacher, Tertiary Lecturer, Geologist, Meteorologist, Travel Agent/Adviser, Historian, Retail Manager, Actor, Art Director (Film/Television/Stage), Artistic Director, Translator, Archivist, Conservator, Curator, Librarian, Library Assistant, Author, Journalist, Elected Government Representative, Policy Analyst, Barrister, Judge, Legal Executive, Solicitor, Records Adviser, Retail and Personal Services, Town Planner, Teaching, Demographer, Tourist Operator, Tourism Industry, Archaeologist, Anthropologist, Resource Management, Diplomat, Sociologist, Film maker, Lawyer, Social Work.
---
Related Videos
https://www.youtube.com/watch?v=https://www.youtube.com/embed/PiTizH02V5Y?rel=0&showinfo=0