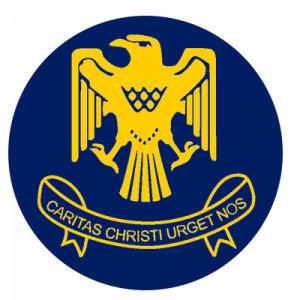 Level 3 Materials Technology
13TEC
Course Description
Teacher in Charge: Mr S. Andrew
Recommended Prior Learning
14 level two credits in L2 Materials Technology or by negotiation with HOF.
---
Students will be given the opportunity to work on individualised community based projects.
Students are offered the opportunity to be involved in a mentoring program that has direct links with industry leaders in our community.
Further tertiary opportunities include University subjects, and a wide range of diploma level options including mechanical, electrical,civil etc as well as trade qualifications.
Materials Technology fosters independence, problem solving and a sense of contributing towards society.
Materials Technology Students are highly sort after once leaving School and have the ability become industry leaders in their chosen fields.
A wide selection of trade based careers, Diploma and Degree qualifications in Mechanical, Electrical, Civil Engineering. Technology is on the list of prefered subjects for University entrance.
---
Faculties:
---
Career Pathways
Mining Engineer, Aeronautical Engineer, Mechanical Engineering Technician, Aircraft Maintenance Engineer, Software Developer, Sound Technician, Electronics Engineer, Chemical Engineer, Biomedical Engineer, Biotechnologist, Fabrication Engineer, Mechanical Engineer, Electrical Engineer, Building and Construction Manager, Surveyor, Civil Engineer, Civil Engineering Technician/Draughtsperson, Telecommunications Engineer, Information Technology Helpdesk/Support Technician, Geologist, Electrical Engineering Technician, Lift Technician, Engineering Machinist, Information Technology Architect, Environmental Engineer, Marine Engineer, Train Driver, Refrigeration/Air-conditioning Technician, Plastics Technician, Test Analyst, Network Administrator
Contributions and Equipment/Stationery
$25 per term.
Stationary List. A3 20 page clearfolder - 30 pages, A3 unlined refill pad, 1 Artline 200 black ink pen, coloured pencils.
---
Pathway Tags
Textiles and Industry Sales and Service, Retail and Wholesale Hospitality: Chef, Baker, Bar Manager, Bartender, Front of House, Caterer, Cafe Manager, Tourism, Hotel/Motel Receptionist, Barista Automotive Industry: Automotive Engineer, Automotive Electrician, Motor Body Trades: Light and Heavy Fabrication Engineering: Fitter Turner, Composite Engineer, Machinist and Toolmaker, Marine Engineer, Mechanical Engineer, Construction: Scaffolder, Roofer, Boat Builder, Plumber/Gasfitter Armed Forces: Navy Weapons, Engineering Officer, Aircraft Engineer, Army Field Engineer, Aeronautical Engineer, Aircraft Maintenance Engineer, Architect, Architectural Technician, Automotive Mechanic, Bicycle Mechanic, Biochemist, Biomedical Engineer, Biomedical Technician (Mechanical and Electronic), Biotechnologist, Boiler Attendant, Brewer, Butcher, Cabinet Maker, Chemical Engineer, Chemical Production Operator, Chemist, Civil Engineer, Civil Engineering Technician/Draughtspers
---